Register CuteRecovery
CuteRecovery is a shareware. You can download and try it freely.
If not registered, you can only recover the files with the size of not larger than 64kb. And if you recovered lost partitions, you can not save the recovery result.
If you love this program please buy and register. For how to buy this software, please visit the software website on "http://www.cuterecovery.com/purchase.php".
If you bought it and have a registration code, please select "Register" from the menu as bellow: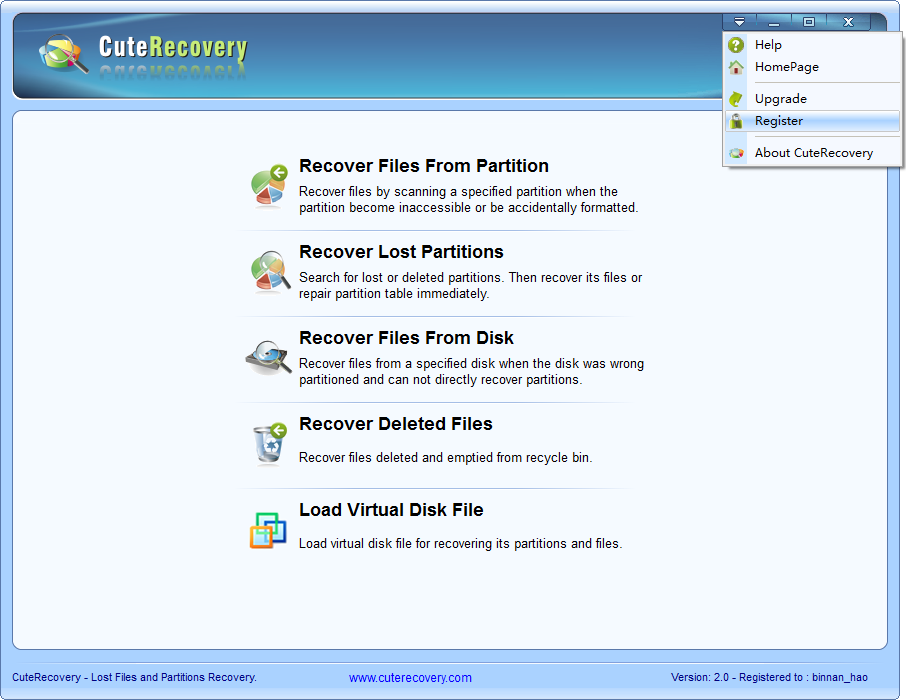 "Register CuteRecovery" Dialogue box will open. Enter the license code, license name and license email then press "Online Register" button. When successfully registered, the "Register CuteRecovery" Dialogue box will closed automatically.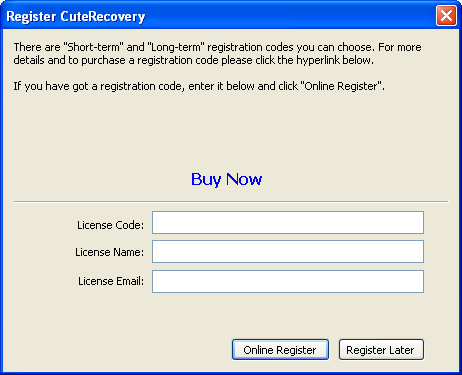 Please note that the "License Name" and "License Email" field must exactly same as the one you entered when you bought the license code.